The Group
Espire Infrastructure is part of the larger Espire Group of businesses with interests in Infrastructure, IT solutions, Tourism and Education comprising of Espire Infrastructure, Espire Infolabs, Country Inn and Radcliffe School.
The Espire Group is amongst the most successful and progressive business houses of India and have been serving the clients/customers globally through various business units with a track record of sustained growth, customer satisfaction and innovation.
The network of international offices in UK, USA, Australia and Japan helps us in absorbing best business practices, which enable us to offer cutting-edge technology solutions in international markets.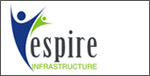 Espire Infrastructure is one of the fastest growing real estate developer in India and have a pan-India presence with a land bank of approximately 500 acres at premium locations in Delhi, Gurgaon, Noida, Faridabad, Kosi, Sawai Madhopur, Hyderabad, Bangalore, Raipur and Durgapur.
We are all set to emerge as the foremost provider of Ultra Luxury Residential Apartments, Commercial Office Space, Malls and IT Parks and believe in delivering value to all our stakeholders by creating products and services that enhance the value of life.
We are committed to redefining excellence in terms of style, leisure, ambience and architecture.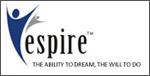 Espire Infolabs is a full spectrum information technology company offering forward-looking, scalable, robust and cost-efficient solutions to its clients. With our collaborative approach to work and mature frameworks of delivery we bring measurable benefits and a competitive edge to the business operations of our customers. From consulting to implementation and deployment, we are fully geared to meet the software requirements of our clients. Espire's world-class services add value, minimise time-to-profit and improve efficiency for our customers.
Espire has successfully delivered services to over 200 customers worldwide, spanning diverse industries such as Banking, Financial Services and Insurance (BFSI), Print Industry, Education & E-learning, Travel & Tourism, Manufacturing, Logistics & Supply Chain Management.
Espire has a state-of-the-art offshore development & services delivery centre at New Delhi, India, which is Espire's corporate office as well. In addition, Espire's global footprint includes offices in the USA, the UK, Australia, Singapore and Japan. Deeply committed to quality, Espire is among the first fifteen organizations in the world to be assessed at SEI CMM Level 5 in 2001.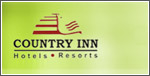 Rapid growth and an obsession to deliver great hotel experiences have positioned the Espire Group's Country Inn (www.countryinn.co.in) as a dynamic enterprise. From the beginning it has flourished with the strategic acquisition of quality hotels and resorts in key city and resort destinations across the country. Country Inn is a premier resort chain in India with a perfect blend of world-class entertainment and natural splendor. We are generally known by customers as a reliable hospitality company with a range of quality boutiques, city, suburban and resort hotel properties. Each room at the Country Inn resorts offers you the experience of a warm and comforting place.
Its hotels and resorts are spread over the following key tourist locations:
Mussoorie
A perfect holiday retreat in Mussoorie hills (Uttarakhand, India). Overlooking the Mussoorie Lake and the magnificent Doon valley.
Bhimtal
Situated at 4500 feet above the sea level, set amidst lush green and landscaped against the backdrop of the magnificent Bhimtal Valley, and is in the heart of Kumaon's Lake District. It is a convenient base for excursion.
Kosi
An oasis on the Delhi-Agra National Highway, just 99 kilometers from New Delhi. Spread over beautifully landscaped lawns, with waterfalls and fountains.
Jim Corbett
A luxury resort sprawling lush landscaped expanse. It is surrounded by the forests of the Corbett National Park, which has a wide variety of flora and fauna and a rich variety of birds and wildlife.
Sattal
Be surrounded by gifts of nature and let the beauty and serenity of your surroundings inspire your senses and soothe your soul. At Country Inn Sattal you will wonder how one quickly forgets the everyday grind and that such a paradise still exists in this very busy world. Welcome to a place where time stands still and beauty is infinite.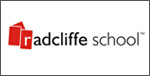 Radcliffe Schools is a pan-India network of 150 K-12 Schools. It offers a standardised curriculum prepared by a core curriculum group consisted of educators and child psychologists. It prepares the children into perceptive thinkers and collaborative learners and environmentally conscious responsive citizens of the world. Please visit http://www.radcliffe.in to know more about Radcliffe Schools.